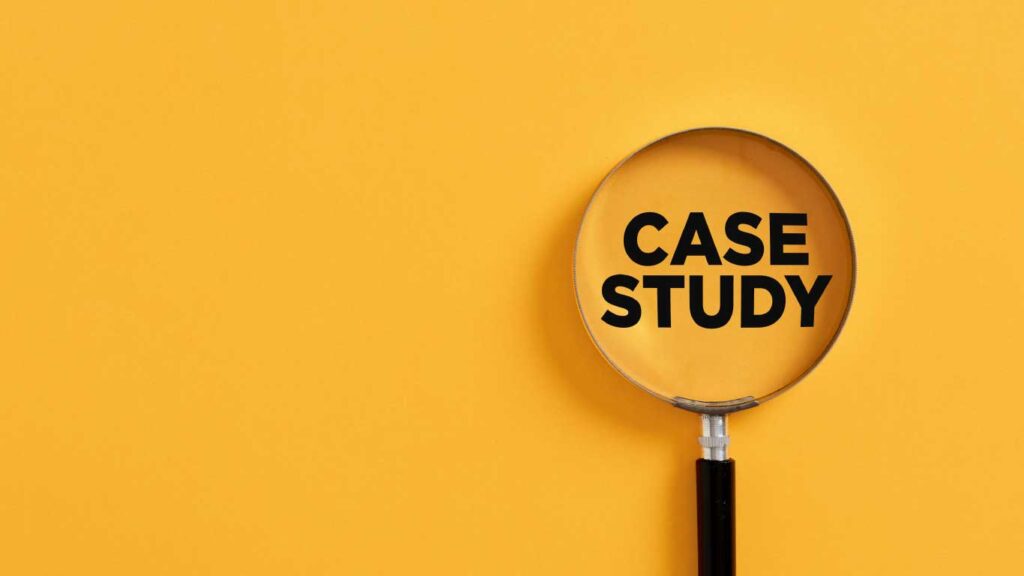 10 Tips for Effective Video Case Studies
Everyone loves a good story. Maybe that's why video case studies are popular. Case studies are stories that give us insight, provide a behind the scenes look, and introduce us to real people at a real company. Many businesses use case studies to show how their products and services are making an impact on their customers. They can document new product development, or show how a company has made improvements, changed corporate culture, or leveraged resources for the benefit of a community. The possibilities are endless, but there is one formula for creating the best video case studies, proven to engage.
Begin by drawing the viewer in with a brief but compelling introduction to "main characters" – that can be a company, organization, team or an individual. Next comes the challenge or opportunity, followed by the solution and the results. Sounds simple, right? Not exactly. Many video case studies fall short when it comes to capturing attention. So, what makes a great video case study? Here are 10 video case study tips to make your next production more impactful.
Find an Engaging Story
Find a story with depth to carry the video. We have all been to movies or read a book where the plot is thin or non-existent. A video case study needs to have a plot. It can't be business as usual; something needs to happen, or no one will care. Is there a problem that was solved? Did you find a better way to accomplish a task? Break into new markets? It helps if the story is about a company or individual whose name people know. Of course, that might not be possible. An interesting, smaller company or unique person can also be engaging.
Camera-friendly Interviewees
Video case studies often include real people. The engineer or scientist who made an amazing discovery. The shop floor worker who found a better way to make a product. The customer service representative who solved a problem. People do great work, but can they be engaging on camera? Look for those who are excited to tell their story. Watch to see if they have good eye contact and answer questions concisely. Most people need some coaching, so be sure you have a professional interviewer. They will put people at ease and know when they hear that perfect soundbite.
Choose the Right Format
There are several formats that can work to make great case studies. Interesting interviews can carry a story by weaving them together. This requires a well-thought-out storyline and a producer who knows how to get interviews that tell the complete story.
A second option is to combine narrative and soundbites. We pick the most interesting soundbites and then write narrative transitions as needed. Narrative can be helpful because it shortens up and crystallizes what might be lengthy explanations by interviewees.
The final option is all narrative. This gives you complete control of the story and the video production supports it.
Great Visuals
You know the old saying, "a picture is worth a thousand words?" It's true. Sometimes it's easy to capture visuals. People working on cool machines. A bustling office or factory. A time-lapse of something being built or installed. Think about the visual opportunities you have to support the content of the interviews. At CK and CO, we can help decide what to shoot… and how to "make video" when the settings are limited.
Use Motion Graphics
Some video case studies are about concepts or elements that cannot be seen. Take, for example, the transfer of data to the cloud. You can't see it, but you know it happens. Motion graphics can illustrate things we can't see or visualize complex processes and procedures. They can also spice up videos to make them even more appealing.
Impressive Results
Viewers love "wow" statistics. As you tell your story, it's important to share tangible results. For example:
Did you reduce costs by 30% or increase productivity?
Did you get a return on your investment in half the projected time?
Have you improved employee retention by 20%?
You get the idea. Brag about what you have achieved. Sometimes, it is too soon to know the results of your story. In that case, you might include a vision statement about what you hope to achieve.
High content. Short timeframe.
We live in a world where Twitter and Instagram have influenced how we consume information. Whether or not you use these tools the mindset today is, "give it to me now, give it to me fast and don't make me think about it." As a result, your viewers expect a video case study that provides high content in a short timeframe. Every word is important, and when coupled with great visuals, you can get your message across in far less time than you might think.
Create Alternate Versions of the Same Story
Meaty stories beg for more time. The truth is that audiences vary in how much time they are willing to devote to a video. At CK & CO, we often create several versions of a case study using the same raw video. We might create a longer piece (5:00-6:00) for use in a face-to-face opportunity. That same video content can be cut down to a shorter video (2:30-3:00) for use on a website. One length does not fit all. If you have spent the time and money to capture the story, consider your options.
Tease Your Video Case Study
Just as filmmakers cut movie trailers to generate interest in a film, you can "tease" your video case study. We often pull short compelling soundbites and package them into media shorts. These :15-:30 videos end with a call to action to view the entire video.
Add a Whitepaper
While it's true that many people prefer video to print, don't miss an opportunity. Create a short whitepaper to accompany your video case study. The whitepaper should not be a transcript of the video, but instead should complement it. This is the place for highly technical elements and background information that does not translate well to video.
Video case studies are an effective tool for engaging potential customers and telling your company's story. So, consider how you might use them to tell your story.