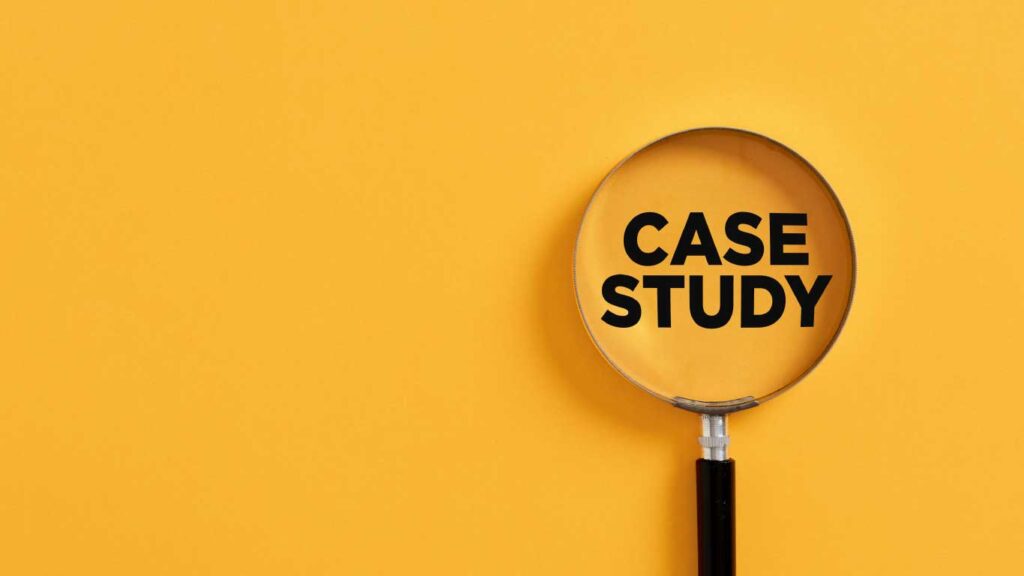 How to Make Killer Video Case Studies
Everyone loves a good story. Maybe that's why video case studies are popular. Case studies are stories that give us insight, provide a behind-the-scenes look, and introduce us to real people at a real company. Many businesses use case studies to show how their products and services are making an impact on their customers. They can document new product development, or show how a company has made improvements, changed corporate culture, or leveraged resources for the benefit of a community.
We'll explore every facet of video case studies, breaking down what they are, how to make them, and what makes a successful one. We'll also provide you with case study video examples as well as tips for making effective videos that will drive results.
What is a video case study?
A video case study is a compelling audiovisual presentation that tells the story of how a particular product, service, or solution positively impacted a real-world customer or client. It typically features interviews with the customer, highlights their challenges and goals, and showcases how the featured product or service provided a solution and delivered measurable benefits.
Video case studies are powerful marketing tools, as they build trust, demonstrate credibility, and provide potential customers with real-life examples of successful outcomes, ultimately influencing their purchasing decisions.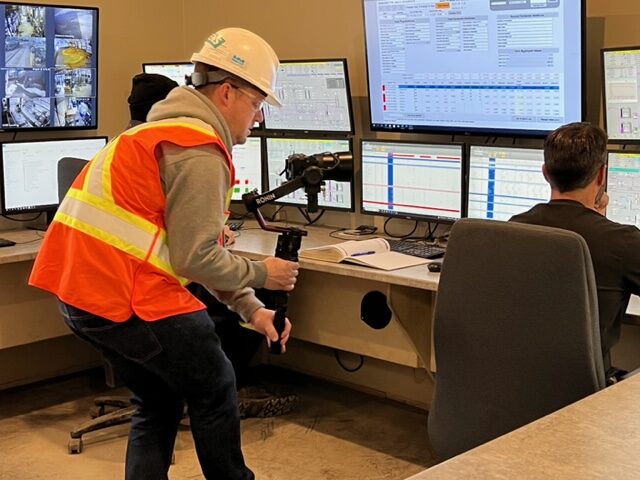 What are the benefits of video case studies?
The truth is, consumers want more video content. In a 2023 study from Wyzowl, 91% of respondents claimed that they wanted more video content from brands. So why not give the people what they want? On top of that, using case study videos can offer several significant benefits for a business:
Credibility and trust: Case study videos showcase real-life success stories, demonstrating that your products or services have delivered tangible benefits to satisfied customers. This builds trust and credibility with potential clients or customers.
Engagement: Videos are inherently engaging and can captivate your audience better than text or static images. Case study videos allow you to tell a compelling narrative, keeping viewers interested in your content.
Demonstration of expertise: Through case studies, you can showcase your expertise and industry knowledge. They establish you as an authority in your field and position your business as a go-to solution provider.
Problem-solution narrative: Case study videos often follow a problem-solution structure, helping potential customers identify with the challenges presented and visualize how your product or service can solve their own problems.
Personal connection: Including customer interviews or testimonials in your videos adds a personal touch. Prospective clients can relate to real people who have benefited from your offerings, making your brand more relatable.
Versatility: Case study videos can be shared across various platforms, such as your website, social media, email marketing, and presentations. This versatility ensures that your success stories reach a wide audience.
Measurable impact: Case study videos can include data and metrics that demonstrate the concrete results achieved by your clients. This evidence of ROI can be particularly persuasive.
Lead generation: Well-optimized case study videos can serve as valuable lead magnets, attracting potential customers who are actively seeking solutions to problems similar to those addressed in your videos.
Storytelling: Effective storytelling in case study videos helps create an emotional connection with your audience, making your brand more memorable and relatable.
Incorporating case study videos into your marketing strategy can have a profound impact on your business by fostering trust, engagement, and conversions while showcasing your expertise and the real-world benefits of your products or services.
Are there different types of video case studies?
As with any genre of film or video production, there are some commonalities in style and tone you'll see as you delve into that genre. The same holds true with video case studies, where there are several common types you will encounter.
Product/Service Reviews
Purpose: Product or service review case study videos aim to provide an in-depth analysis of your offering's features, functionality, and benefits. These videos offer an objective evaluation and often serve as informative resources for potential customers.
Structure:
Introduction: Begin with an introduction to the product or service being reviewed.
Features and Benefits: Highlight key features and benefits, explaining how they address specific needs or pain points.
Demonstration: Showcase the product or service in action through practical demonstrations.
User Experience: Share real user experiences, feedback, and opinions.
Comparison (optional): Sometimes, a review may compare your offering with competitors to illustrate its advantages.
Conclusion: Summarize the review, emphasizing the overall value and why viewers should consider your product or service.
Audience: These videos are geared toward potential customers who are actively researching your product or service. They seek detailed information to make an informed purchase decision.
Benefits: Product/service review case study videos build trust and transparency with your audience. They offer an unbiased evaluation and help potential customers understand how your offering can meet their needs.
Testimonials
Purpose: Testimonial case study videos feature satisfied customers or clients sharing their personal experiences and success stories with your product or service. These videos serve as powerful social proof, demonstrating real-world benefits.
Structure:
Introduction: Introduce the customer or client who will provide the testimonial.
Problem: Describe the challenges or issues the customer faced before using your product or service.
Solution: Explain how your offering addressed those challenges.
Benefits: Highlight the specific results, improvements, or positive outcomes achieved.
Recommendation: Conclude with the customer's recommendation or endorsement of your product or service.
Audience: Testimonial case study videos are effective for a broad audience, particularly those in the consideration stage of the buyer's journey. They provide credibility and build trust.
Benefits: Testimonial videos offer authenticity and credibility, showcasing real customers who have benefited from your offering. They help potential customers relate to others with similar needs and challenges.
Narrative Case Studies
Purpose: Narrative case study videos are storytelling-focused. They aim to engage viewers emotionally by presenting a compelling narrative that highlights a customer's journey from problem to solution, often emphasizing the transformational aspects.
Structure:
Introduction: Set the stage by introducing the customer or client and their unique situation.
Challenge: Describe the significant challenges or pain points the customer faced.
Journey: Take viewers on the customer's journey, emphasizing their struggles and emotional experiences.
Solution: Reveal how your product or service came into play, providing a solution and sparking change.
Transformation: Showcase the transformation or positive outcomes that occurred as a result.
Conclusion: Conclude with a powerful message that resonates emotionally and reinforces your product or service's role.
Audience: Narrative case study videos are particularly effective for creating an emotional connection with viewers. They engage a wide range of audiences, including those in the awareness and consideration stages.
Benefits: These videos go beyond showcasing features and benefits; they create an emotional connection. Narrative case study videos are memorable and can inspire action by demonstrating the profound impact of your offering on a customer's life or business.
Each type of case study video serves a unique purpose and engages different aspects of your audience's decision-making process. Depending on your goals and the subject matter, one of these case study styles should help you convey the message you're trying to get across.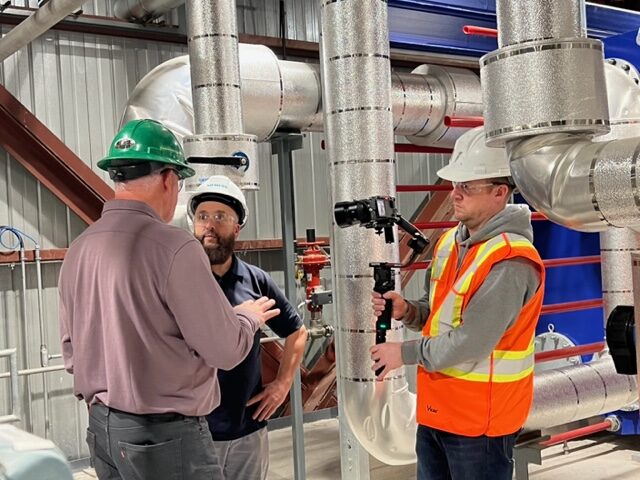 How to make a video case study
Case studies as a rule won't necessarily follow an exact timeline or template, but in general, the following steps are typically part of the video case study production process.
1. Planning and Pre-production
Before diving into the video production process, it's crucial to lay a solid foundation. Start by clearly defining your objectives for the case study video. Identify the specific goals you want to achieve, such as increasing brand awareness, showcasing product effectiveness, or driving conversions.
Selecting the right client or customer is a pivotal step. Choose someone who has a compelling story to tell and has experienced significant benefits from your product or service. Gather initial information about their experience and challenges to ensure they align with your goals.
Set clear goals and key messages you want to convey through the case study. These messages will guide the direction of your video. Assemble your team, which may include videographers, editors, and interviewers, and develop a production timeline to keep the project on track. Don't forget to secure any necessary permissions and releases from your client and any individuals featured in the video.
2. Research and Interviews
With your pre-production work complete, it's time to dive into the research phase. Conduct in-depth interviews with your chosen client or customer. These interviews should yield insightful testimonials that highlight the impact of your product or service.
During the interviews, aim to identify the pain points and challenges your client faced before using your solution. Document their journey in detail, from their initial struggles to the moment they found your product or service. Equally important is to capture how your solution addressed these challenges and the benefits it provided.
Supporting data and metrics are key to substantiating your case study. Collect relevant statistics, customer feedback, or any measurable results that reinforce the success story. Build a storyboard or outline for your video, which will serve as the roadmap for the narrative you want to convey.
3. Filming and Production
The production phase involves bringing your case study to life through video. Start by meticulously planning the video shoot. This includes location scouting to find suitable settings, setting up equipment, and assembling your production team if necessary.
Conduct interviews with your client to capture their story authentically. Additionally, capture B-roll footage that complements the narrative. Ensure that you maintain high-quality audio and visuals throughout the shoot to create a professional and engaging video.
Consistency in branding and style is essential. Your case study video should align with your brand's identity and values. If needed, shoot additional footage to fill any gaps and enhance the overall storytelling.
4. Post-production
After filming, the post-production phase is where the pieces come together to create a cohesive and compelling video. Begin by reviewing all the footage and selecting the best clips that tell the story effectively.
The editing process is crucial. Arrange the footage in a way that builds a compelling narrative, starting with the problem and progressing to the solution. Add supporting graphics, text, and data to provide context and enhance viewer understanding. Pay close attention to enhancing visual and audio quality to maintain professionalism.
Incorporate music or voiceover, if appropriate and necessary for the narrative. Test the video for clarity and impact, and obtain feedback from stakeholders to ensure the final product aligns with your goals and objectives.
5. Finalization and Distribution
With the video edited and polished, it's time for finalization and distribution. Add branding elements and a clear call to action that guides viewers on what to do next.
Consider creating different versions of the video, such as shorter snippets for social media and a longer, more detailed version for your website or email marketing.
Optimize the video for search engines if you plan to host it online. Set up a dedicated landing page or platform for hosting the video.
Develop a distribution plan that outlines how and where you'll share the video, ensuring it reaches your target audience effectively.
6. Monitoring and Analysis
Once the video is live, your work isn't over. Track key video metrics such as views, engagement (likes, shares, comments), and conversions. Collect feedback from your audience to gauge their response and make improvements for future videos.
Evaluate the video's impact on your defined objectives. Did it drive the desired results, whether that's increased brand awareness or conversions? Use this analysis to refine your future video case studies.
7. Post-Release Engagement
Stay engaged with your audience after releasing the video. Respond promptly to comments and questions on social media and other platforms where the video is shared. Encourage viewers to share their own experiences or thoughts related to the case study.
8. Case Study Promotion
Highlight the case study video prominently on your website. Incorporate it into sales presentations and pitches to showcase real success stories. Leverage the video in email marketing campaigns to engage with your subscribers. Share it across all relevant social media channels and communities, harnessing the power of social proof to influence potential customers.
By following these outlined steps, you'll be well-prepared to create a captivating and effective video case study that not only tells a compelling story but also drives results for your business.
10 top tips for video case studies that succeed
Now that you have a solid background on the fundamentals of case studies and how to bring them to life in video, let's dig a little deeper and discuss some of the keys to creating winning case studies.
Find an engaging story
Find a story with depth to carry the video. We have all been to movies or read a book where the plot is thin or non-existent. A video case study needs to have a plot. It can't be business as usual; something needs to happen, or no one will care. Is there a problem that was solved? Did you find a better way to accomplish a task? Break into new markets? It helps if the story is about a company or individual whose name people know. Of course, that might not be possible. An interesting, smaller company or unique person can also be engaging.
Camera-friendly interviewees
Video case studies often include real people. The engineer or scientist who made an amazing discovery. The shop floor worker who found a better way to make a product. The customer service representative who solved a problem. People do great work, but can they be engaging on camera? Look for those who are excited to tell their story. Watch to see if they have good eye contact and answer questions concisely. Most people need some coaching, so be sure you have a professional interviewer. They will put people at ease and know when they hear that perfect soundbite.
Choose the right format
There are several formats that can work to make great case studies. Interesting interviews can carry a story by weaving them together. This requires a well-thought-out storyline and a producer who knows how to get interviews that tell the complete story.
A second option is to combine narrative and soundbites. We pick the most interesting soundbites and then write narrative transitions as needed. Narrative can be helpful because it shortens up and crystallizes what might be lengthy explanations by interviewees.
The final option is all narrative. This gives you complete control of the story and the video production supports it.
Great visuals
You know the old saying, "a picture is worth a thousand words?" It's true. Sometimes it's easy to capture visuals. People working on cool machines. A bustling office or factory. A time-lapse of something being built or installed. Think about the visual opportunities you have to support the content of the interviews. At CK and CO, we can help decide what to shoot… and how to "make video" when the settings are limited.
Use motion graphics
Some video case studies are about concepts or elements that cannot be seen. Take, for example, the transfer of data to the cloud. You can't see it, but you know it happens. Motion graphics can illustrate things we can't see or visualize complex processes and procedures. They can also spice up videos to make them even more appealing.
Impressive results
Viewers love "wow" statistics. As you tell your story, it's important to share tangible results. For example:
Did you reduce costs by 30% or increase productivity?
Did you get a return on your investment in half the projected time?
Have you improved employee retention by 20%?
You get the idea. Brag about what you have achieved. Sometimes, it is too soon to know the results of your story. In that case, you might include a vision statement about what you hope to achieve.
High content. Short timeframe.
We live in a world where Twitter and Instagram have influenced how we consume information. Whether or not you use these tools the mindset today is, "give it to me now, give it to me fast and don't make me think about it." As a result, your viewers expect a video case study that provides high content in a short timeframe. Every word is important, and when coupled with great visuals, you can get your message across in far less time than you might think.
Create alternate versions of the same story.
Meaty stories beg for more time. The truth is that audiences vary in how much time they are willing to devote to a video. At CK and CO, we often create several versions of a case study using the same raw video. We might create a longer piece (5:00-6:00) for use in a face-to-face opportunity. That same video content can be cut down to a shorter video (2:30-3:00) for use on a website. One length does not fit all. If you have spent the time and money to capture the story, consider your options.
Tease your video case study
Just as filmmakers cut movie trailers to generate interest in a film, you can "tease" your video case study. We often pull short compelling soundbites and package them into media shorts. These :15-:30 videos end with a call to action to view the entire video.
Add a whitepaper
While it's true that many people prefer video to print, don't miss an opportunity. Create a short whitepaper to accompany your video case study. The whitepaper should not be a transcript of the video, but instead should complement it. This is the place for highly technical elements and background information that does not translate well to video.
Video case studies are an effective tool for engaging potential customers and telling your company's story. So, consider how you might use them to tell your story.
Where to use video case studies
We discussed this briefly above in the "how to" section, but it's worth revisiting in more detail. Once you've put the finishing touches on your case study video you need to get it out to the world. But where exactly should you be promoting it?
1. Your Website
Embed the video case study prominently on your website's homepage or a dedicated landing page to make it easily accessible to visitors. Having a dedicated section or page for all your case studies can provide a convenient reference point for interested prospects.
2. Social Media
Share the video on your compa ny's social media profiles, such as Facebook, Twitter, LinkedIn, Instagram, and YouTube. Optimize the video for each platform's specifications, and actively engage with your audience through comments, likes, and shares to increase its visibility and reach.
3. Email Marketing
Include the video case study in your email marketing campaigns, especially when targeting segments of your email list interested in the topic. Additionally, use the video in email signatures to add a dynamic touchpoint to your email correspondence.
4. Sales and Marketing Presentations
Integrate the video into your sales pitches and marketing presentations. By doing so, you can provide real-world examples of your product or service's success, which can be highly persuasive during client interactions.
5. Content Marketing
Incorporate the video into your content marketing strategy by using it in blog posts, articles, or other written content related to the case study's topic. You can also create teaser content from snippets or excerpts of the video to pique the interest of your audience and direct them to the full video for more in-depth information.
These strategic placements will help you maximize the visibility and impact of your video case study across different channels and engage your target audience effectively.
Case study video examples worth watching
Want to see some effective case study video examples? We've put together a short list here with some key takeaways and tips for video case studies that might prove helpful as you look to create your next video masterpiece.
Video case study example 1
Quick summary: Queen City Candy has a sweet history that spans more than three decades as a buyer, packager and reseller of candy and confections to customers throughout the world. But in 2015 the company began manufacturing candy – all thanks to Siemens automation.
Why it works: The visuals help guide this video as the interviewees describe their challenge and how Siemens helped them discover a solution. It's impossible to look away while colorful candy floats across the screen. Not to mention the impressive results, like a 40% increase in sales thanks to Siemens technology.
Key takeaway(s): Outcomes and visuals are a critical component of any video case study.
Video case study example 2
What do you do when your company name and identity no longer reflect what you do? You change your name and update your brand with a new look. But there is still work to be done. You need to communicate the changes to your existing customers and attract new ones once rebranding efforts are completed.
Why it works: This piece uses compelling motion graphics and narrative to create a short, simplified message. It helps the viewer see that Marana group knows their struggles when it comes to breaking through the noise and getting their message to prospective customers. It then shares how Marana group can help.
Key takeaway(s): Simple graphics and messaging are key to the success of this case study. A topic than can be complex to share is made simple thanks to motion graphics.
Video case study example 3
Quick summary: Vibrant cities require reliable, convenient and comfortable transportation systems. Get a look at the Charlotte Streetcar and see how the 4-mile-long streetcar line connects the Historic West End through Center City Charlotte to the Elizabeth neighborhood. This Siemens Mobility project shows how transportation is the lifeblood of a community.
Why it works: With this case study, viewers understand how the Charlotte Streetcar is helping bring a city together – connecting diverse neighborhoods and making them more accessible for all. It also highlights the key features and benefits the city has come to appreciate from the Siemens Mobility Streetcar.
Key takeaway(s): Customers are often your biggest promoter – if you have a project that has gone well, further build the relationship by sharing the story together with your customers.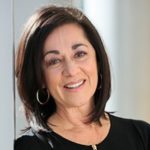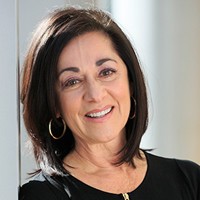 Cynthia Kay founded Cynthia Kay and Company media production 35 years ago. The company produces communications for organizations from Fortune Global 100 to small businesses. A graduate of Michigan State University, Kay holds a master's in communications from Western Michigan University.
She is the Past Board Chair of the Small Business Association of Michigan (SBAM) and the National Small Business Association (NSBA). Cynthia has been honored with many awards including numerous Tellys and Woman Owned Small Business Supplier of the Year from Siemens in 2018. She has been named One of West Michigan's 50 Most Influential Women 5 times. She is also the recipient of over 30 broadcast awards from UPI, AP and other news organizations.