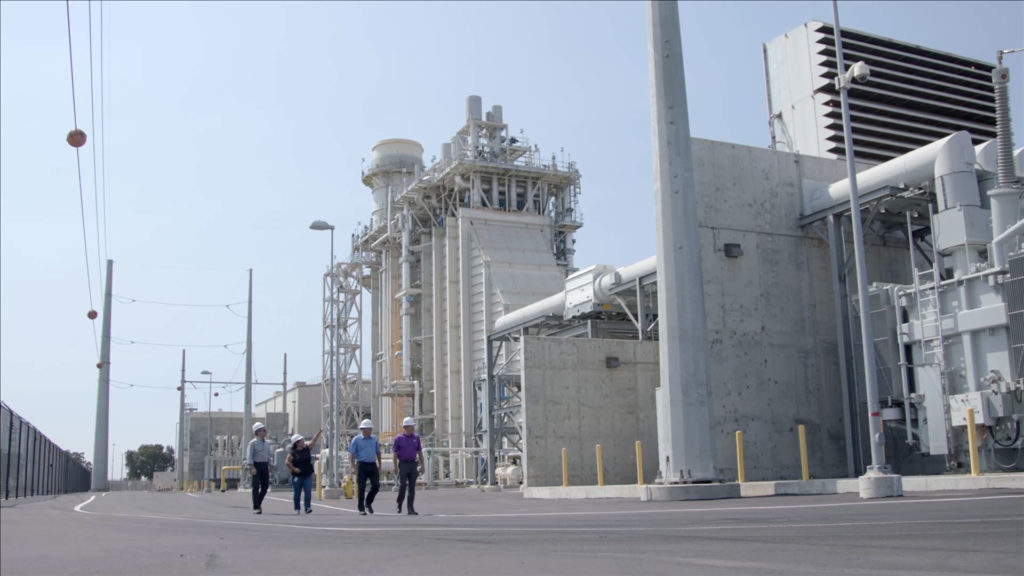 Siemens Lodi Energy Center
Telling a Great Story
Sustainable, affordable, and reliable energy – it's the focus as many across the country work toward aggressive decarbonization goals.
Established in 1968, the Northern California Power Agency is a joint powers authority of community-owned utilities that joined together to invest in power generation projects.
NCPA owns the Lodi Energy Center (LEC), a 300-megawatt combined cycle power plant. The NCPA wants to repurpose this valuable plant to make it a bigger part of the decarbonized electric sector. They are working with Siemens Energy to develop a plan to produce green hydrogen and burn it in a large-scale combined cycle plant.
The Client
The mission of Siemens Energy is to "empower our customers to meet the growing global demand for energy while transitioning to a more sustainable world." It has a global team of more than 92,000 employees and is known for innovative technology and extensive energy experience. CK and CO has worked with Siemens Energy on a variety of projects to showcase their products and solutions that are shaping the energy of tomorrow.
The Challenge
Siemens Energy and NCPA needed to educate various audiences about the importance of converting part of the Lodi Energy Center to burn green hydrogen. The project uses Siemens Energy turbines – which can use a blend of hydrogen and natural gas to create power. While hydrogen production and use processes have been around for years, the use of hydrogen as an alternative, carbon-free lower emitting fuel for existing power plants has yet to be demonstrated at scale on large gas turbines.
For Siemens Energy, this is an important project to demonstrate the technology. At the same time, NCPA wanted to advocate for funding to move the project forward and bring the hydrogen-capable project online in 2023.
The Solution
CK and CO went onsite and interviewed a variety of stakeholders; representatives of NCPA, government officials, and Siemens Energy experts. Instead of producing a typical case study, we decided a variety of deliverables for different uses was the perfect solution. We created a long-form video to detail the history of the Lodi Energy Center, the impact this effort would have on meeting aggressive decarbonization goals, and why this is an industry-leading project. It was featured at an industry event.
Next, we created a version of the video for use by Siemens Energy, along with a series of social media clips. This video shows other forward-thinking entities how green hydrogen can be used effectively.
The Result
According to NCPA officials, the long-form video received a lot of positive feedback at their conference. And, Siemens Energy is now sharing their case study and social media shorts with a broad audience to demonstrate how their innovative products support those who are transitioning to a more sustainable world. "It is great to be able to feature our longstanding partnership with NCPA. We were able to gather video interviews with experts who played a critical role in moving the technology forward. I think sharing this story will help others see what is possible when we work together to make a positive difference." said Claire Marczak of Siemens Energy, Inc.
The Takeaway
Video is an important tool when organizations are in the process of change or need to communicate forward thinking ideas. Face-to-face communication is always effective, but to scale up and reach more of your audience quickly and efficiently –video delivers results. The message is consistent. People can view it on-demand. And the assets can be updated easily and leveraged over time. So, whether you are undergoing a rebranding, restructuring, or shift in culture, consider video to help you communicate internally and externally.
One last point. As you create video assets you should also develop a strategy for distribution that can include your website, social media, direct marketing, events, and other opportunities. Don't let the videos "sit on the shelf" – use them!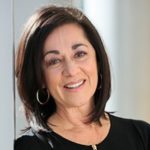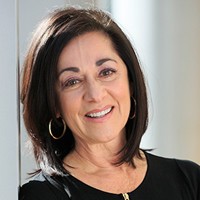 Cynthia Kay founded Cynthia Kay and Company media production 35 years ago. The company produces communications for organizations from Fortune Global 100 to small businesses. A graduate of Michigan State University, Kay holds a master's in communications from Western Michigan University.
She is the Past Board Chair of the Small Business Association of Michigan (SBAM) and the National Small Business Association (NSBA). Cynthia has been honored with many awards including numerous Tellys and Woman Owned Small Business Supplier of the Year from Siemens in 2018. She has been named One of West Michigan's 50 Most Influential Women 5 times. She is also the recipient of over 30 broadcast awards from UPI, AP and other news organizations.