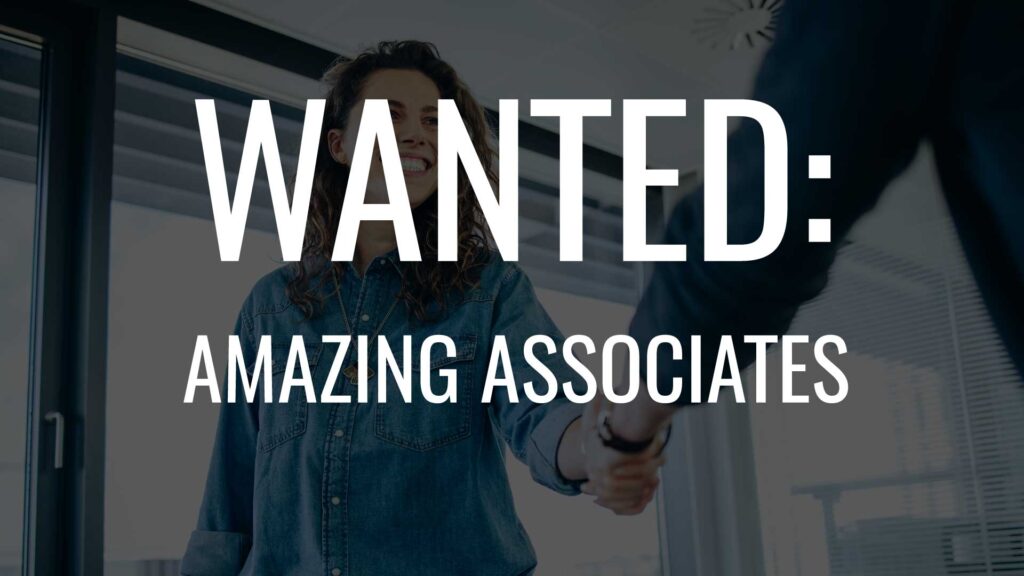 How to Make a Good Recruiting Video
There is not a week that goes by that we don't get a call at CK and CO to discuss some type of recruitment video production. There is no doubt about it. Recruiting was difficult before the pandemic and it is even tougher today. Experienced employees are leaving the workplace in growing numbers. The effects of the "Great Resignation" are chilling. Not to mention, the digital revolution is changing the way we work. Even when we are able to attract talent there is the question of how they will fit into a workplace where there are more generations working side by side than ever before.  Different generations respond to different efforts. But one thing is certain, recruitment videos are effective and appealing to younger potential candidates who want to see and get a feel for the workplace even before they commit to an in-person interview.
There are some secrets we've discovered as far as how to make a recruiting video that gets results, and here are three key tips we've discovered in our years of doing video production for recruiters. These tips and techniques can help you create your perfect recruitment video…or videos.
Be Specific about the Purpose
Recruitment videos can be created for a certain job, department or more general hiring efforts. Each one of these requires a different approach and content. A potential engineering candidate responds to different things than a manufacturing associate. If you get specific, you can address this and answer likely questions from job seekers before they even ask. For example, engineers want to know about the technology and tools that are available. A manufacturing associate may be more concerned with the systems in place and staffing levels. You can always create one broader piece that addresses the culture and values of the company that can be shown to all applicants.
Know What and Who to Include
In the past, we often used executives and HR professionals when making recruitment videos, with a sprinkling of employees. Today, we prefer letting potential employees hear from people on-the- line or in the office. They can describe first-hand what they love about the company, the culture. Think about current employees sharing their career path or promotions. Show these individuals at work, in their environment. Using a day-in-the-life approach or documentary style gives the viewer a more credible picture of the environment. This can be enticing for those prospective candidates who are looking to move up. You should also consider highlighting the community where your organization is located. Let's face it- things like the arts, sports and recreation are important.
The use of video in initial efforts allows you to produce the very best profile of the job and your organization. It also allows the potential employee to do their "homework." If they are interested, they engage further. If they decide not to pursue the opportunity, you save valuable time because they have self-selected out.
Expand the Use of Video
When looking for recruits, don't just think about one video. Think about a recruitment campaign. Take your 1:00-2:00 videos and break them into social media shorts. Video shorts can be attention getters and drive viewers to more in-depth content. This is not a new trend, but it is one that is getting more and more attention.
Finally, you can use video as a part of the application process. This can be a powerful tool to help you find your ideal candidate. Ask the potential employee to submit a short video detailing their interest in the job and how their qualifications match the position. You can learn a lot from these videos and how they are created.
Additional Benefits
There are some additional benefits to using video. To begin, it provides an opportunity for you to go global. Now you can reach a much broader audience and greater talent pool without increasing your costs. With the proliferation of mobile devices, your video is accessible anytime, anywhere. One note here- consider using subtitles as many will view the video without sound.
At CK and CO, we work to make the recruitment video production process simple. We can help by advising on the:
content to be included
ideal on-camera participants
locations
length of the communication
leveraging the video for website use and social media shorts
Finally, think down the road. Video that you capture for recruitment can be further leveraged for new employee onboarding and training. Want to find out more about recruitment and other business videos? Let us think with you.
Do you have questions on how to make a recruiting video that will tell the right story to job candidates? Our corporate video production team is happy to answer any questions you have. Fill out our contact form or give us a call at (616) 776-0354 and we can discuss your next project.