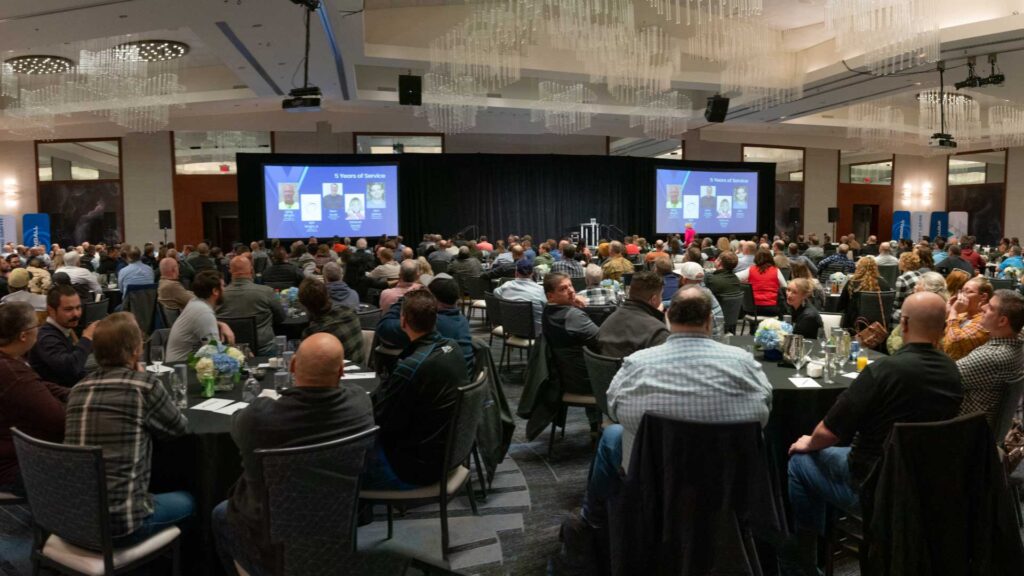 The Kendall Group | Annual ESOP Meeting
Planning a large corporate meeting or event can get very complicated…very quickly! With live and online audiences, various production elements, and more – all the layers need to be orchestrated perfectly for the event to be a success.
CK and CO recently helped to produce The Kendall Group's Annual ESOP (Employee Stock Ownership Plan) Meeting, working closely with their People Experience and Communications Manager, Megan Mulder.
"When we decided to host this event in a hybrid format, we knew we needed help with three key elements…content development, live-streaming expertise, and a way to securely share information with our Owner-Associates across 11+ states while making everyone feel included. CK and CO were instrumental in the success of this event and truly became an extension of our communications and IT teams, helping us execute our first hybrid ESOP Meeting," shares Megan.
Here are a few tips for your next BIG event:
Include pre-produced video content to add some excitement and alleviate some day-of responsibilities. This could be a powerful or fun open video or a feature about community projects. A montage of "big wins" or media appearances. You get the idea.
Be sure you have the appropriate A/V support and be sure to test all streaming locations prior to the event.
Practice makes perfect, so be sure to rehearse all live segments.
Like we said – an orchestrated production. And if this all sounds complicated, we're here to help. Live events can energize a workforce and build connections, so go LIVE!