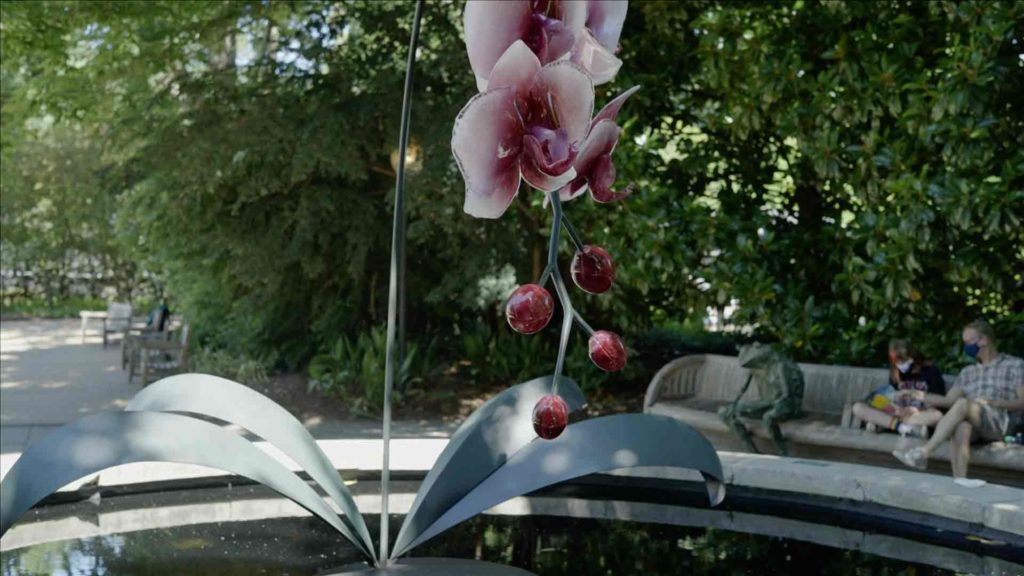 Location, Location, Location
"Location! Location! Location!" It's a favorite saying of real estate agents when it comes to finding a home or a great spot for retail or other business. But location is something that many ignore when it comes to video creation.
We can't tell you how many times our crew shows up to a business for a video shoot only to be escorted to a sterile conference room, a boring out-of-the-way corner, or messy office. Not very appealing! Just imagine how much better your video could be by picking a more interesting backdrop.
People love to go behind-the-scenes at your business, how something is made or get into an area that visitors never see. The right environment can reinforce and support your message. When we interview experts, it's so much more impressive to see people working in the background or the well-designed common areas that reflect your corporate personality – and a message can be uplifted by showing the amazing technology your organization uses.
Honestly, no one likes a talking head…but put that talking head in front of something captivating to look at and they will get more attention.
So, what if you don't have great spaces? We can, and do, make magic – even in less than desirable spaces – so let us help you find the perfect shoot location.
When it comes to finding the right location, you may need to get creative. Is there a customer location that features your products or service? How about a shared workspace that you can rent? This great office building was the perfect setting to talk about employee comfort.
You could choose a great public institution like a recent shoot we did at the Atlanta Botanical Gardens. The subject was "growing your career" and the setting was a perfect metaphor for the way the gardens are planted and cared for.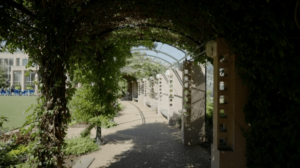 Here are a couple of tips to get you thinking about quality shoot locations for your next video project:
Choose a location where there is some activity, but not so busy that it can cause delays in production. Or distract from the presenter. It's a tricky balance.
Look for highly visual spaces. That can include walls that are colorful, not bland. Sitting areas that have a pop of color. Texture is important – look for backgrounds where there are interesting materials and finishes.
Having depth to your shot can make almost any location look spectacular. To get that depth, make sure there is ample room to pull the interviewee away from the background about six feet, but ideally more.
Pay attention to audio. A little background noise is fine. But if it is very loud, shrill, or annoying it'll distract.
Make sure you have permission to use the area and that those in the background are informed in advance. That will help you make sure that people are dressed appropriately and want to be on camera.
When you look for a location make sure that you scout it at about the same time that you are expecting to shoot. Lighting and other conditions can vary dramatically during the day, so you want to know what you are up against.
The final takeaway here: Location. Location. Location. Think about it, because it makes a big impact on the final product.