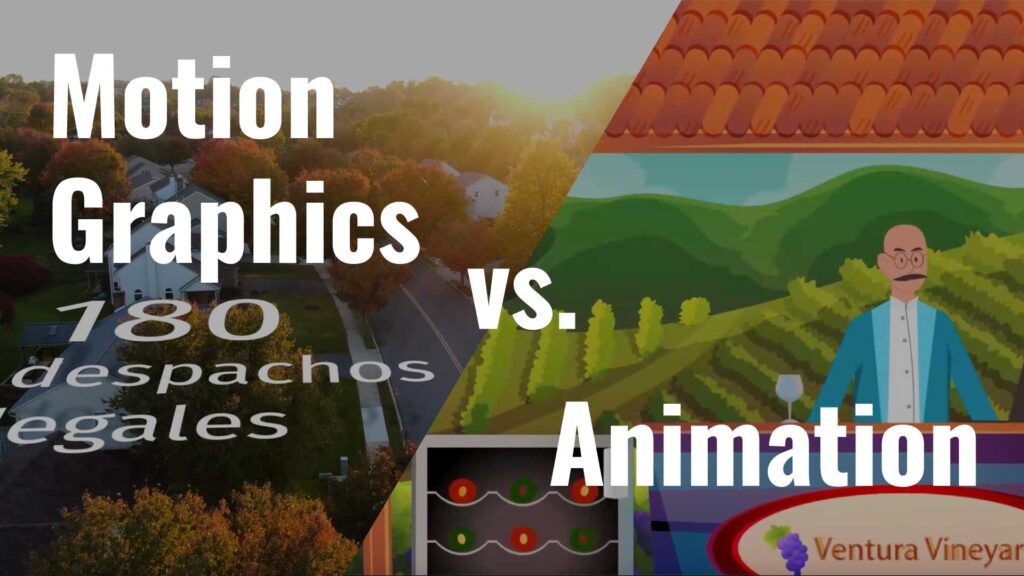 Motion Graphics vs. Animation: How Are They Different?
Here's how many conversations start at CK and CO.
Customer: "We want to create an animation for our next video."
CK and CO: "Great, what do you want us to animate?"
Customer: "We have these financial charts, and we want them to grow like a bar graph… or maybe use some arrows."
CK and CO: "Oh, so you want motion graphics?"
Customer: "No. We want animation."
Understanding the Disconnect
This is not an unusual conversation, but you can see there is a disconnect. What is animation and what are motion graphics – and why do you need to know the difference? Motion graphics are a specific type of animation. However, there are many other types of animations that are more complex and expensive – like 3D renderings and fully animated pieces. Let's dive into this topic a little deeper and discuss some motion graphic and animation examples.
Motion graphics are used to convey specific information, sell an idea or product. Motion graphics are generally used in corporate video production or education. Full-blown animation is used more for storytelling. We've created fully animated pieces to explain complex processes or topics and ideas that are difficult to explain and made them easy to understand. Both motion graphics and animation may have characters, but the purpose is very different.
Motion graphics are a great way to make your corporate video come alive when you use them appropriately. Here are a few ideas.
Use motion graphics to make your logo more memorable and enhance your brand. Looking for some motion graphics examples you can use? They don't have to be overly complicated. You can do a simple treatment such as a spinning motion or break apart elements of your logo and have them build on the screen.
Do you have a lot of content but no visuals? Statistics, key facts or features, and benefits are a great place to apply motion graphics. It makes the content engaging and draws attention to important information. Think about infographics. They are content rich and can be adapted to video by using motion graphics. Imagine doing a year-end financial wrap-up using motion graphics instead of a traditional PowerPoint presentation – your team will thank you!
The use of icons in video has exploded because it graphically helps people understand a concept, service, or product. Some like to use a cloud to represent data storage, a wrench for service, or a lightbulb to show innovation. With motion graphics you can animate your icons to make your corporate video production more dynamic.
The Design Process
Here are a few things you should know about the process for creating motion graphics for your video and how you impact the results. First, graphics must be driven by the content. A script is created. Then we determine the best type of motion graphic, the placement and treatment. When you agree with the direction, the second step is a still frame of each graphic. Look at this with a critical eye! If you don't it slows the process and increases costs. That's because the next step is animation. If you change your mind after the still frames are animated, it is like going back to step one. If you have icons or other graphic elements, be sure they are high-res, or you will be disappointed in the quality of the final product.
Here are a couple of other things to note. Your motion graphic projects should be aligned with your brand guidelines. Sometimes corporate brand guidelines are created without considering video or motion graphics. They are more print-oriented. If that is the case, we work with your branding elements to create a consistent look and style for video.   
At CK and CO we love motion graphics. So let us "move" your project forward. There are many items to consider when you create traditional animation or more contemporary motion graphic content. Our team can help you create the right visuals to effectively convey the right message to your target audience. To learn more, reach us by phone at (616) 776-0354 or you fill out our contact form and we can set up a time to discuss your next training video project.